The Beresford Municipal Beach Park is a great place to enjoy nature, the beach and the sea. Our trail is over three kilometers long and includes a wooded boardwalk, a walking trail and an observation tower that will be sure to delight citizens and visitors alike.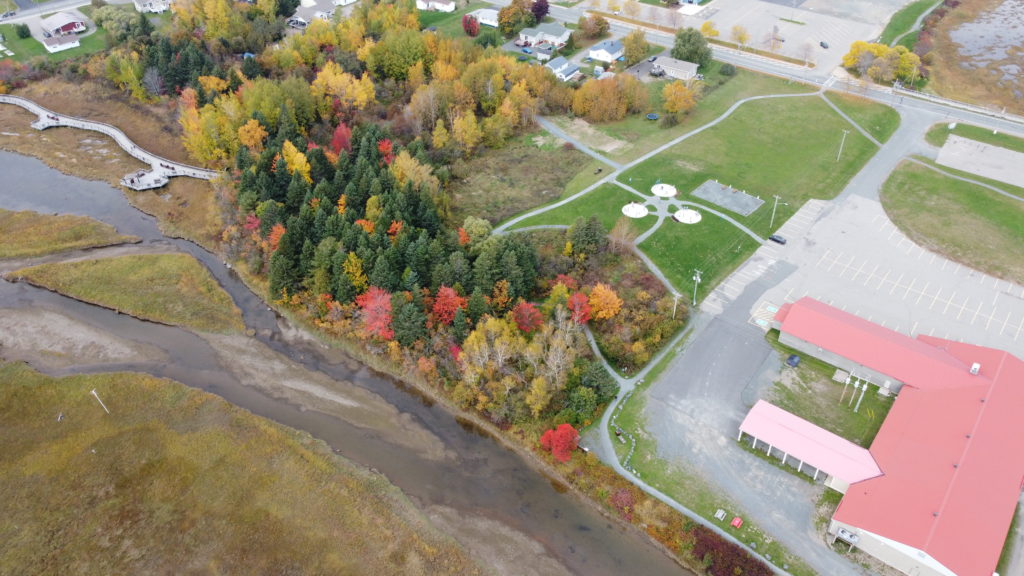 The Town of Beresford is also connected to the neighbouring town of Bathurst via a forest walking and biking trail, which begins in front of Danny's Inn on Rue Principale and emerges on Sunset Street in Bathurst near the Chaleur Regional Hospital.
Sentiers Verts Chaleur: https://www.sentiersvertschaleurgreentrails.ca/fr/index
The Chaleur VTT/ ATV Club offers more than 400 km of trails to explore, 280 km of which are groomed and accessible in winter. The club manages and operates a territory that stretches from St-Sauveur to Jacquet River.
Chaleur ATV Club: www.facebook.com/clubvttchaleur
Quad N. B. : www.quadnb.ca/
The Chaleur region is located in an ideal location for snowmobilers as it links the FCMQ, trail networks, those of the Northern New Brunswick Odyssey and the rest of New Brunswick.
But that's only one aspect of the Chaleur Advantage! The Chaleur region has some of the largest snowfalls in the entire province! So, a heaven of white gold awaits you!
In addition, our snowmobile season is among the longest in North America and our clubs provide high quality maintenance on our trails from mid-December until mid-April.
One thing is for sure, a snowmobile trip in the Chaleur region will be the highlight of your winter!
NB trails map: nbfsc.evtrails.com/
A Snowmobiler's Paradise, the Chaleur region: https://www.tourismechaleur.ca/en/stories/a-snowmobiler-s-paradise-in-new-brunswick