The Town of Beresford offers the rental of two paddle boards, four single kayaks and two tandem (double) kayaks.
These are to be used in the marsh only, at high tide. 
Rentals are offered free of charge and we strongly suggest that you check with our beach office for the availability of our equipment before arrival.
JUNE
June 19 : 9am-11am
June 20 : 9am-11am
June 21 : 9am-12pm
June 22 : 10:30am-1pm
JULY
July 6: 9am-11am
July 7: 9am-12pm
July 8: 9:30am-12:30pm
July 9: 11am-1pm
July 10: 12pm-3pm
July 12: 2:30pm-5pm
July 13: 3pm-5pm
July 14: 4pm-5pm
July 21: 9am-10:30am
July 21: 9am-11am
July 21: 9am-12pm
July 31: 5:45am-7:45am (sunrise)
AUGUST
August 4: 9am-10am
August 5: 9am-11am
August 10: 2pm-5pm
August 11: 3pm-5pm
August 12: 3:30pm-5pm
August 14: 6am-8am (Sunrise)
August 17: 9am-10am
August 18: 9am-10:30am
August 26: 3pm-5pm
August 27: 3:30pm-5pm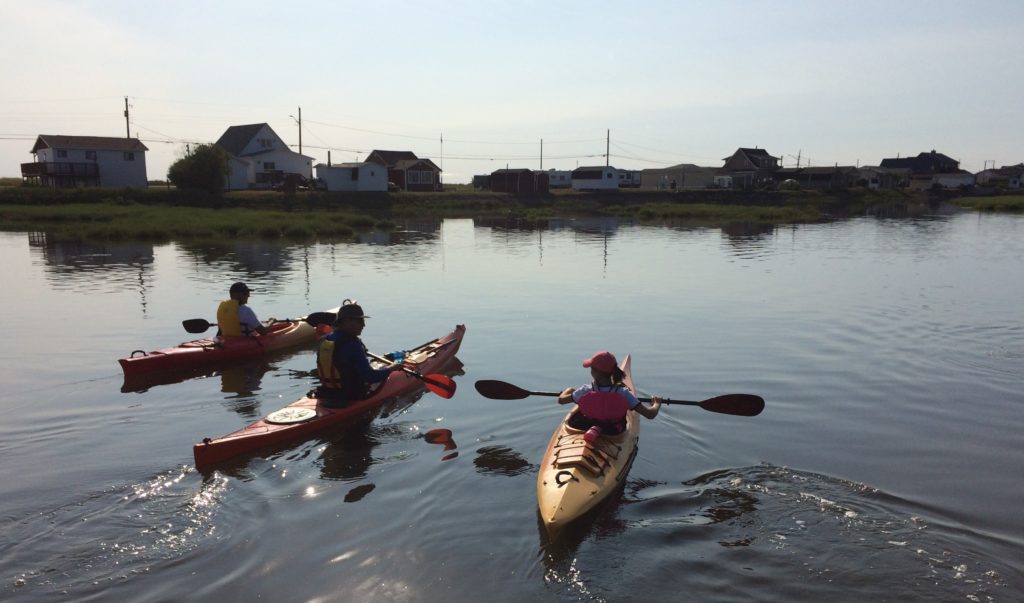 OVERSIZED TIRE BIKES (FATBIKES)
Oversized tire bike rentals are available free of charge at the beach office (located on rue du Parc est). We have two bikes for adults and two bikes for children.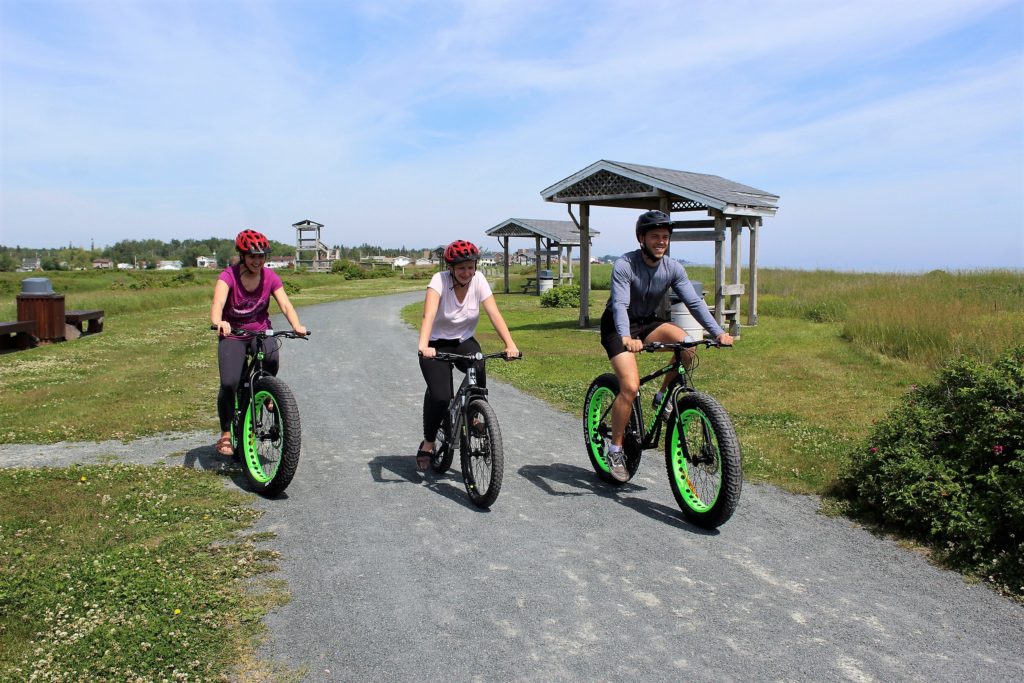 For rental information, you can call 506-542-2792 during the summer season.
The conditions of use of our rentals are as follows and a waiver of liability must also be signed before departure.
All adults must sign a waiver and must provide the attendant with proof of government identity.
It is forbidden to go on the water alone.
Kayaking: Participants must be 12 or older and participants between 12 and 18 must be accompanied by an adult.


 

Bicycles: Any participant 16 years of age or younger must be accompanied by an adult.
Maximum of one person per seat.
Animals are not allowed.
The Town of Beresford is not responsible for any lost, stolen or damaged items.
No alcohol or cannabis can be consumed before or during the activity.
Tenants are responsible for repairing or replacing any item lost or damaged during the activity.
Kayaks must not be used in the seas or in the channel area (marked by buoys) and must remain in the marsh at all times. The marshes are a protected area, avoid landing and walking on the green areas.